Foothills fresh cut christmas trees
Our finest trees hand selected just for you Sacramento!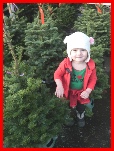 Now at TWO locations
for 2020

Foothills Christmas Trees
ON FOLSOM
5230 Folsom Blvd.
At the corner of 53rd and Folsom
Sacramento, CA 95819
(503) 979-1999 & (916) 454-5492
Back for our 32nd year
Foothills Christmas Trees
AT CAL EXPO
Use East Gate Entrance
1600 Exposition Blvd.
**Located in Lot D**
Sacramento, CA 95815
(503) 979-1999 & (916) 454-5492
Back for our 11th year
Open starting Thanksgiving Day
Hours 9am-8pm Open 7 days a week

Our trees are guaranteed fresh. All trees have been given a fresh base cut and are displayed in water stands. Let us help you load and tie your tree to your car.
Sizes range from 2-16 feet
Prices range from $15-$150

Delivery Available based on milage
We offer a variety of trees and other holiday greens
Noble Fir

Nordman Fir

Natural Noble Fir

Wreaths

Cedar Garland

Snowmen

Reindeer

Tree Stands

Snow Flocking

Flame Retardant
White Snow flocking available at
Cal Expo location only.
PINK, RED, BLACK and BLUE flocking too FLOCKING TOO

Foothills Christmas Trees PO Box 34 Lyons, Oregon 97358 (503) 979-1999
*********************************************************************
THESE ARE SOME OF OUR FAVORITE FRIENDS!












SOLD OUT FOR 2020
Thank you, Sacramento friends, for sharing your holiday traditions with us.
Be safe, healthy, and joyful!